Natural gas has become the preferred fuel for varied industrial applications as it is environmentally friendly, easy to handle, reliable and requires zero storage space.
INDUSTRIAL PNG IS USED EXTENSIVELY BY THE FOLLOWING INDUSTRIES
1. Hot air generator
2. Chemicals, Dyes
3. Paints.
4. Automobiles.
5. Engineering.
6. Textiles.
7. Food Processing.
8. Bakery.
9. Forging.
10. Pharmaceuticals.
11. Painting.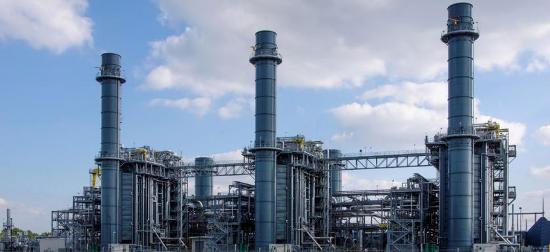 APPLICATIONS
1. Gas engine / micro turbine / turbine
2. Steel rolling mill furnace
3. Vapour absorption chiller / vapour absorption machine
4. Boiler
5. Hot air generator
6. Thermic fluid heater
7. IBiaxial furnace
8. Rock & toll furnace
9. Stenter
10. Flat bed dryer
11. Ceramic kiln
12. Ceramic printing kiln
13. Vertical tray oven
14. Oven
15. Drying furnace
16. Incinerator
17. Pantry / kitchen
18. Bakery
 Benefits of Industrial PNG
Safe to use

Safe to handle and lighter than air, so in case of Gas leakage, it will not accumulate

Uninterrupted Supply

Assured and uninterrupted supply of gas. No traffic disruption as supplied through pipelines.

Economical

Economically more viable compared to other fuels in same sector

No Spillage

No spillage and pilferage as PNG is supplied through pipeline

No adulterations

We make sure of the quality that has been promised to our clients

Post Paid Billing

Pay the bill after the usage of the services

Environment Friendly

Cleanest burning fuel with no particulate Matter, Sox, NOx emission and 100% less CO2 emission compared to coal

No storage license

No storage license from statutory authority, No inventory required: Saving cost, space and time to manage it.
 Things you should do!
| | | |
| --- | --- | --- |
| In case of leakage/ fire/ emergency • Close inlet isolation valve of Meter regulatory Skid (MRS) • Evacuate affected area • Immediately call HNGPL Office at 9997399976 • Dial 101 to inform firm service | Maintain good housekeeping in and around MRS | Maintain good housekeeping in and around MRS |
Things you should not do!
| | | | |
| --- | --- | --- | --- |
| Don't block the access route of MRS | Don't taper MRS seal | Don't park any vehicle near MRS | Don't use open flame, smokeing, mobile phones, camera in MRS |
 Comparison
| Fuels | GCV of Fuel (Kcal/kg or Ltr) | UOM (unit of Measurement) | R-LNG Equivalent in SCM |
| --- | --- | --- | --- |
| Rice Husk | 3500 | 1 Kg | 0.354 |
| Wood | 4000 | 1 Kg | 0.405 |
| Coal | 4500 | 1 Kg | 0.455 |
| Pet Coke | 7500 | 1 Kg | 0.709 |
| FO | 10500 | 1 Lt | 1.063 |
| CBFS | 10300 | 1 Lt | 1.043 |
| HPS | 10300 | 1 Lt | 1.043 |
| C9 | 9100 | 1 Lt | 0.921 |
| HSD | 10700 | 1 Lt | 1.083 |
| LDO | 10500 | 1 Lt | 1.063 |
| Napatha | 11100 | 1 Lt | 1.123 |
| LPG | 11500 | 1 Lt | 1.164 |
| Propane | 11900 | 1 Kg | 1.204 |
| The GCV of Natural Gas (Kcal/SCM) | | | 9880 |
| | |
| --- | --- |
|  GAS Genset |  Industrial Gas Burner |
|  Preheating Furnace |  Steel Melting Via Gas |