HNGPL has a wide network of commercial customers that include hotels, restaurants, shops, hospitals, corporate offices as well as canteens and pantries. Religious institutes, crematoriums and temples fall under the non-commercial category. We provide Natural Gas mainly for cooking, heating, and cooling applications to these customers.
BENEFITS
1. Uninterrupted Supply (24 Hours).
2. No Storage Required.
3. Pay For What You Consume.
4. Convenient, Hassle Free.
5. Legal Connection, No Threat of Being Caught.
6. Greater Safety.
7. No Residual Gas Wastage as In LPG Bottle.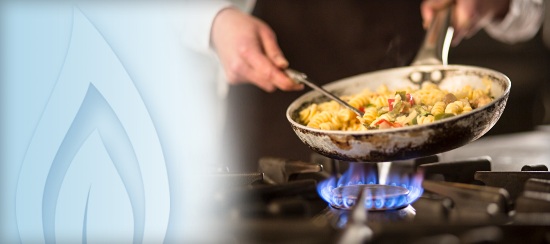 APPLICATIONS
1. Hotel
2. Restaurant
3. Food court
4. Hospital
5. Educational Institute
6. Religious Institute
7. Industrial Pantry / Canteen
8. Corporate offices
9. Trust